I've never met anyone who grew up in a Moroccan home who doesn't get nostalgic about Dag Mevushal charif, spicy cooked fish. It's a traditional Jewish Moroccan recipe that Moroccan jews make on Friday for shabbat. It is basically fish fillets, such as branzino or sea bass, braised with garlic cloves, bell peppers, green hot peppers, cilantro and the most importantly vegetable oil infused with hot and sweet paprika, which gives it a shiny red hue and umami flavor. When they were available my grandmother and mother added fish roe, which I loved as a kid because they popped in the mouth. I decided to make my mother's recipe but without the fish and to use amaranth instead of roe since it has a similar texture. Same same but different.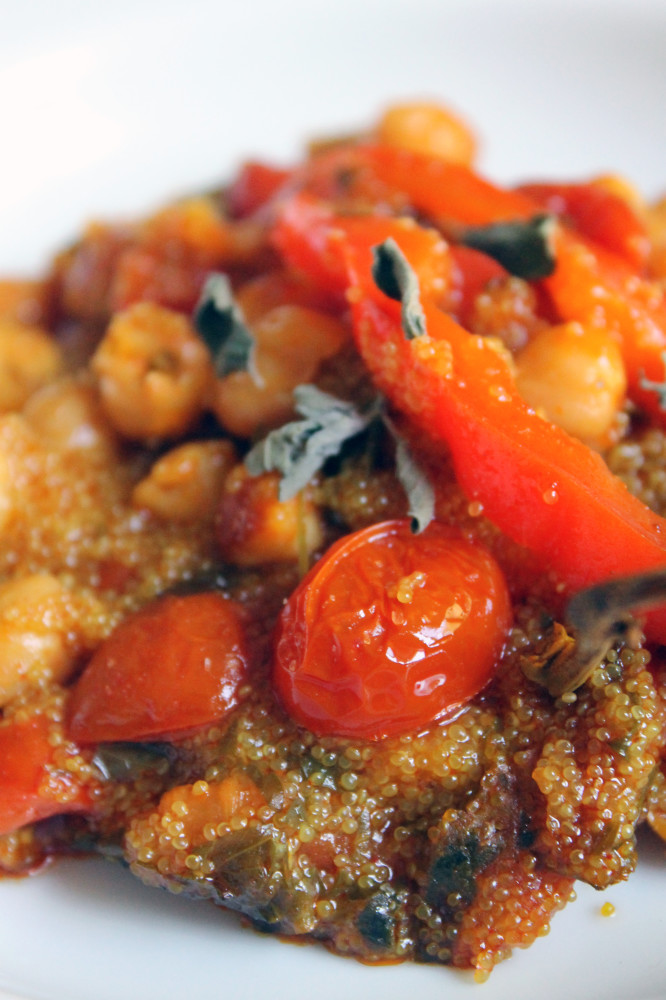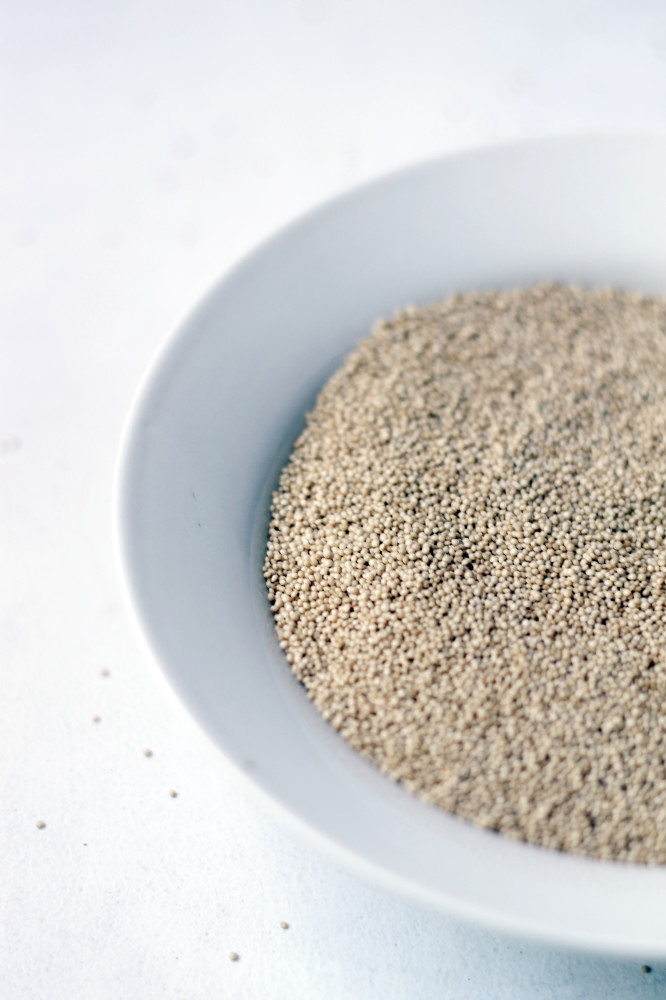 Amaranth is plant-based fish roe.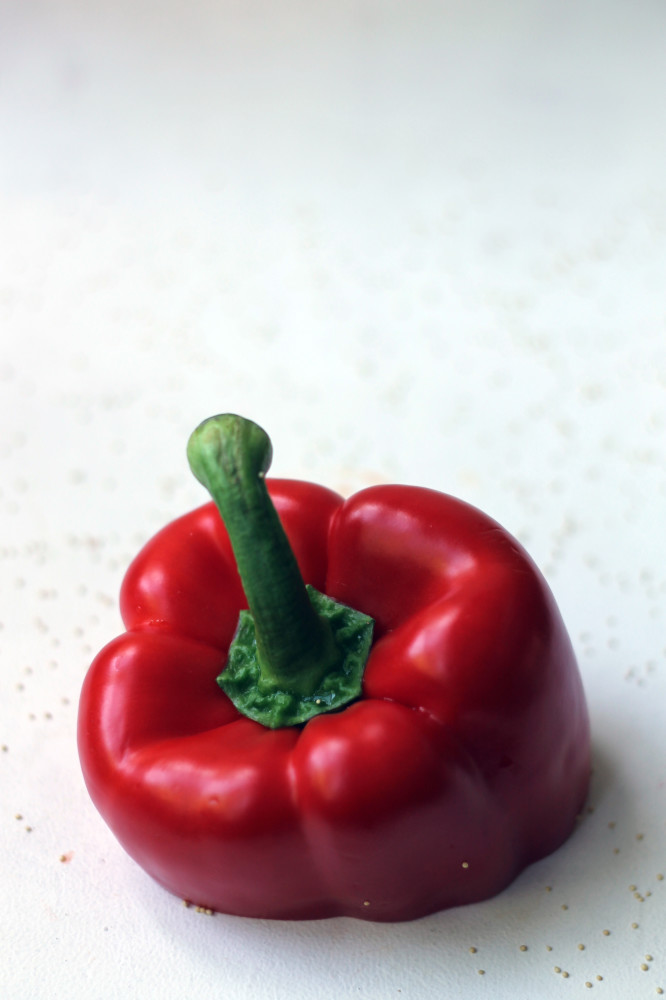 If you open the fridge of any typical Jewish-Moroccan home you'll find a jar of rust-colored liquid. It's sweet and hot paprika infused in canola oil that they use in many dishes. The paprikas sink to the bottom of the jar and only the oil is used.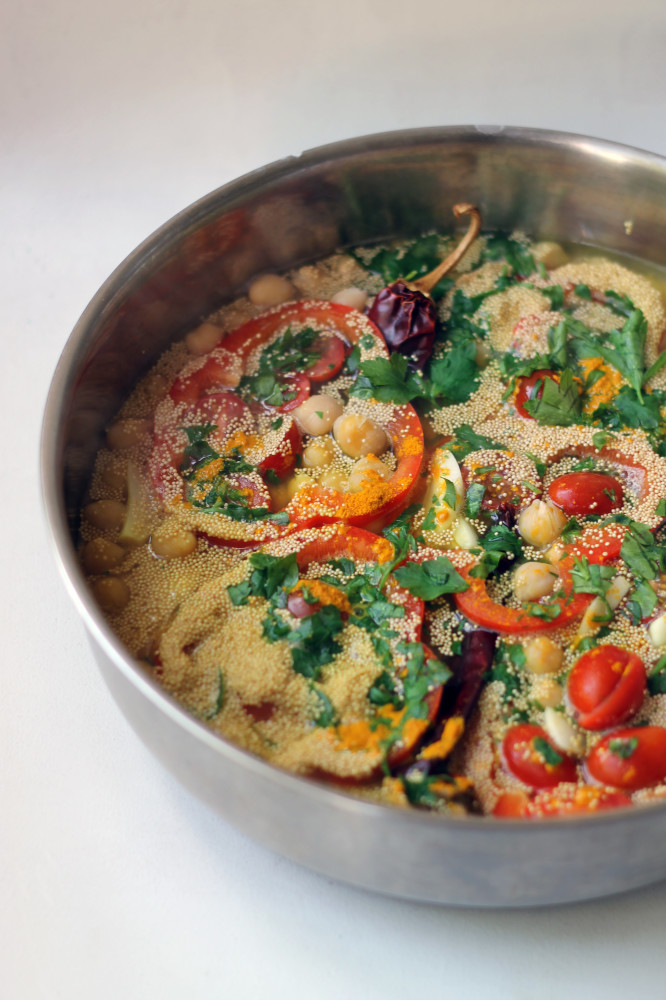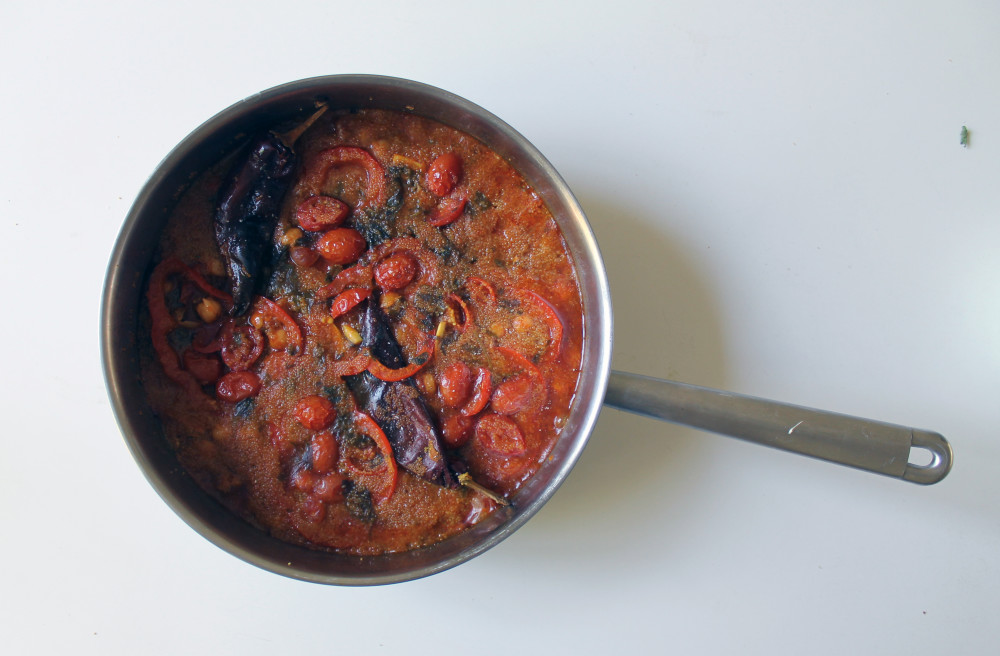 Moroccan-Style Braised Amaranth with Chickpeas
Moroccan style plant-based main dish.
Ingredients
1

cup

amaranth seeds

4

garlic cloves, sliced

1

red bell pepper, sliced widthwise

12

grape tomatoes, cut into halves or 2-4 medium tomatoes, diced

2

California dry chiles – for extra smoky flavor, toast them for a minute or two in a toaster oven or char them over the stove

handful cilantro, washed carefully and chopped

Salt

½

teaspoon

ground turmeric

-

or 1 piece of turmeric root, peeled and grated

½

cup

of olive oil mixed with 1 tablespoon smoked paprika and 1 teaspoon hot paprika

2

cups

cooked or canned chickpeas
Instructions
Put all the ingredients, except for the oil infused with paprika and chickpeas, in large skillet with high sides. Cover with filtered water (about 4 cups) and bring to a boil. Lower to medium-high heat and cook for 15 minutes. Reduce to a simmer. No need to cover the pot.

Simmer for 30 minutes or until most of the liquid has evaporated. Drizzle the paprika oil over and add the chickpeas and cook for 10 minutes. Taste and add salt if necessary. Serve in deep plates.